Phoenix Campus
2445 W. Dunlap Avenue, Suite 100
Phoenix, AZ 85021-5820
(602) 242-6265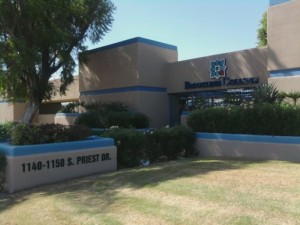 Tempe Campus
1140-1150 S. Priest Drive
Tempe, AZ 85281
(480) 545-8755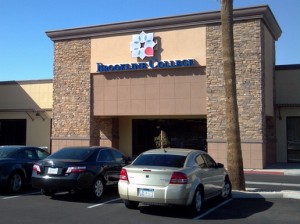 Tucson Campus
5441 E. 22nd Street, Suite 125
Tucson, AZ 85711-5444
(520) 748-9799
Brookline College offers a Phlebotomy Technician Diploma Program that prepares students to obtain blood specimens from patients for testing and analyzing.
Upon completion of the program, students are qualified for entry-level positions and to take a national certification exam.
Topics of study include primary healthcare concepts, phlebotomy procedures, medical office administration, and safety and infection control.
Students are given experience in a variety of classroom and procedure capacities. Their phlebotomy lab has similar materials and equipment that phlebotomists use on the job.
The program also includes an externship where students have the opportunity to get first-hand experience as a phlebotomy technician. Students will work closely with patients, doctors, nurses, and other healthcare personnel.
Brookline's dedicated career services department as well as their network in the local community will ensure that students have opportunities for acquiring employment.
http://brooklinecollege.edu/college-programs/healthcare/phlebotomy-technician