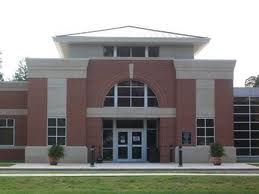 1900 Hazel Street
Pine Bluff, AR 71603
(870) 543-5900
Southeast Arkansas College offers a one-semester Phlebotomy Technology Program that instructs students on proper collection, transport, and handling of blood, including blood collection equipment, venipuncture, and capillary collection.
Clinical experience in a laboratory is also included. Students must have a high school or GED equivalent to be eligible. Graduates of this program may take the certification exam through the American Society of Clinical Pathology (ASCP) or the National Healthcareer Association (NHA).
Accreditation by the National Accrediting Agency for Clinical Laboratory Sciences (NAACLS) is pending.
http://www.seark.edu/sites/default/files/documents/nah/Brochure_Phlebotomy.pdf